Oley Media Group are experts in Website Design delivering over 200 websites to our many happy customers. Specialists in building our websites in WordPress, we deliver website design in a platform that is scalable, manageable and used in over 60 million websites across the world. Whether you are looking for a basic static website, a dynamic customisable website or an online shop – Oley can deliver a website design to meet your needs.
Our portfolio below displays some of the website designs we have created for our happy customers. For pricing and inclusions, take a look at our website design packages, or download our latest 2014 brochure – there's sure to be a package to suit.
Contact us on 1300 795 390 or send us an email and we'll provide you a competitive quote right away.
Website Design by Oley Media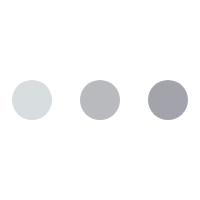 See what our customers are saying about our designs
The Mt Wilson & Mt Irvine community decided to update their aged website and a specification was developed with a public area for visitors to the area and a secure section for the community. Several web designers bid for the project and Oley Media Group were selected by us because of the innovative approach taken to meet the requirements.
We have found Oley to be very responsive and creative in developing practical solutions and we have had wonderful support as we have implemented various sections of the website. We feel we have received real value for the money.
We would be very happy to recommend their services and skills.
Mount Wilson Progress Association