For more information on logo, website and stationery design, or for a quote, please contact us at Oley Media Group by email or phone 1300 795 390.
The design you apply says everything about who you are and what you do. From corporate identity, brochures and posters through to signage and promotional materials, Oley Media Group's fresh, unique designs will make you stand out from the crowd. They will also help you to attract the right customers and make your customers feel good about doing business with you. So if it's time to upgrade your brand or add to your existing marketing material, give us a call – we can assist with custom logo design, professional business card design, letterhead design and more.
Maintain a consistent look and feel through all your communication and your customers will become familiar with you. Familiarity leads to trust. Trust leads to sales.
68% of customers take their business elsewhere because of a feeling of indifference. Without your customers you have no business. Make this your reason to serve your customers well. Here's how!
Contact your customers regularly. Give them exclusive deals and special offers and leave them with something to remember you by – a designer business card with professional logo design, newsletter, calendar or other promotional item.
Grab their attention. A professionally designed piece that is well balanced with the right images and text, including custom logo design, printed in the right colours is just what you need. We've got lots of ideas for you.
Take the junk out of your mail – personalise and customise your correspondence whether you're sending a letter, postcard, brochure or flyer – and write your message like you're writing to a friend.
Make a big impression and make it for all the right reasons. Let's face it, if you don't your competitors will.
Searching for logo design or business card design? Look no further than our logo designers at Oley Media Group.
Logo Design
View Our Logo Design Portfolio
A business logo design is defined as "…a printed design or symbol that a company uses as its special sign." Whether you call it your logo, brand or corporate identity, in reality it means so much more than that!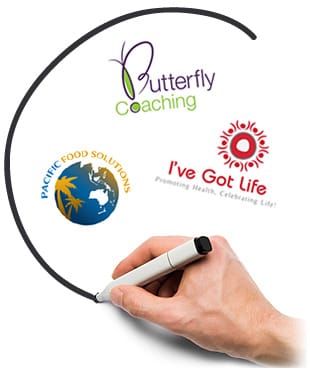 Your logo design says everything about who you are and what you do. It tells the world whether you're big or small, conventional or sophisticated, state-of-the-art or every day. It's a tiny advertisement for your company. It helps your customers to remember you.
It's easy to see the importance of getting your logo right. And getting it right means working with logo designers who can create a professional logo design that:
Reflects the quality of your business
Stands out from the crowd
Won't go out of date next week or next year
Award Winning Logo Design Melbourne
For more information on logo design melbourne or for a quote on any of our services, please contact us at Oley Media Group by email or phone 1300 795 390.
The Coca-Cola logo was designed in 1886! More than 120 years down the track it still looks fresh and attractive and represents the company well.
Website Design
View Our Website Design Portfolio
A professional website design is critical for any business looking to promote their products and services to the ever growing number of consumers who are conducting their research and purchase decisions online.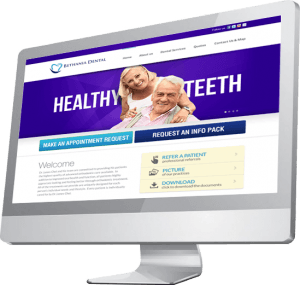 Your website design is an extension of your premises and is the most effective way of telling consumers who you are and what you do. A website is a 24 hour, 7 day advertisement for your business which can assist in the sales and marketing process even when you're clocked off.
There is an estimated 5B+ google searches conducted every around the world and that number is increasing – If you don't have a website, those users will end up finding your competitor – can you afford not to have the best website design?
Gives consumers accessing to your business 24/7
Lets you compete on a level playing field
Allows full tracking and visibility
For more information on website design melbourne, check out our website design packages or for a custom website design quote, please contact us at Oley Media Group by email or phone 1300 795 390.
Business Card Design
View Our Business Card Design Portfolio
Professional business cards work hard for you long after you've left the building. Consider having a double sided card – list your services on the back and make it into a mini brochure.
A designer business card with a bold business logo design will help you to stand out in a crowd. For the best business card design Melbourne, contact us at Oley Media Group by email or phone 1300 795 390.